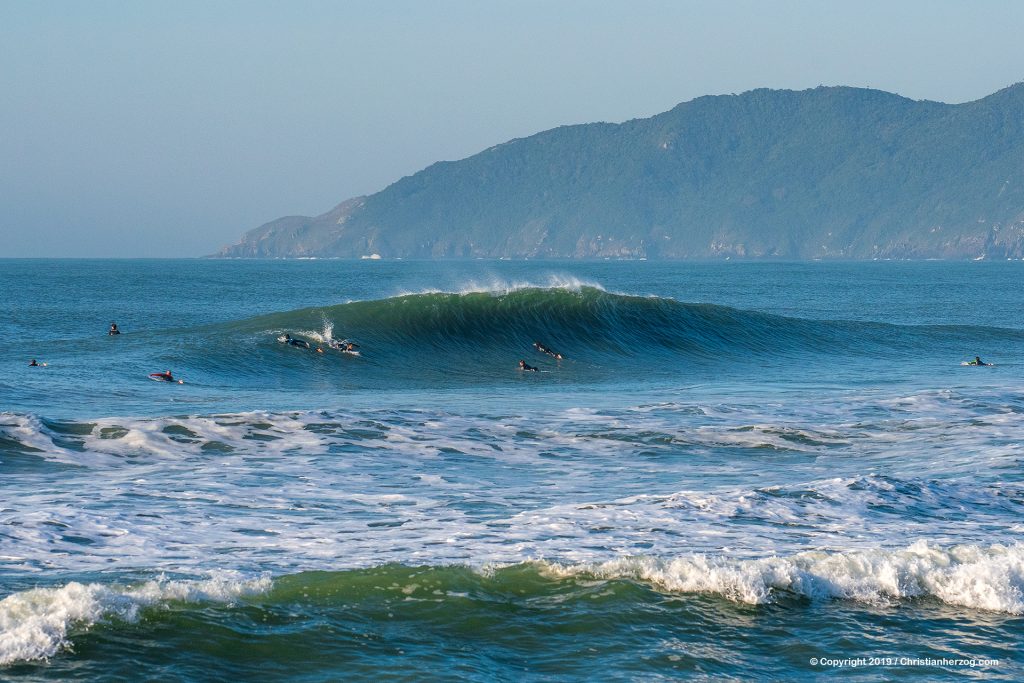 Foram cinco dias de muito surf e ondas grandes com uma ondulação potente de leste/sudeste. Começou sexta feira dia 19 e só foi perder força no final da terça feira dia 23.

Notícias e imagens de ondas grandes no sudeste do Brasil também se espalharam pela internet.

Fiquei fotografando somente pelo sul da ilha, mas picos do norte do estado de Santa Catarina e da ilha de Florianópolis também quebraram de gala.
English:
It was 5 crazy days with a strong ground swell from east/southeast direction. Started on friday 19 of July and stopped only on the end of Tuesday 23.

News and images of big waves breaking in the southeast part of Brazil was spread all over internet.

I stayed at my local beachbreak taking some pictures the entire swell, but all the places from North of Santa Catarina and Florianópolis island was on fire too.